Featuring Cellular PVC Frame + Brickmould
Cellular PVC is manufactured using a unique process with specially formulated resins allowing them to expand into a full size profile. With a strong inner cell + outside surface, it emulates the benefits of natural wood without its inherent defects.
Lifetime Warranty
Factory-Applied Finish
Low Maintenance
High-Energy Efficiency
Does not promote Mould or Mildew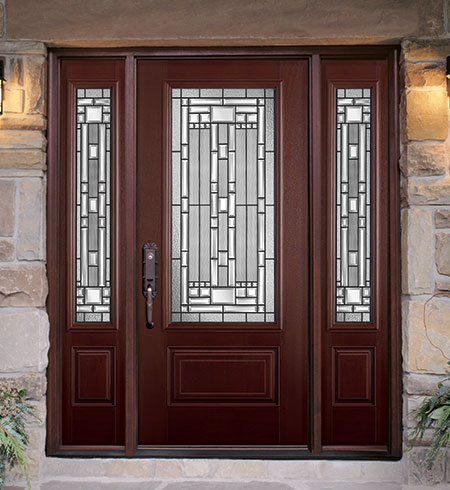 Maintenance Free
Will not Rust or Rot
High-Density Foam Insulation
Less Prone to Denting + Warping than Steel
Composite Stile and Rails for Extra Strength
Available in Brass or Brushed Silver
Ball bearing for durability + Easy Operation
Compression type fitted to both sides
Multi-Fin Sweep
Corner Dust Pads
Wide variety of Decorative + Regular Glass
Customizable: pick your own Glass Details,
Light + Privacy Options, Shapes + add Blinds or Grids
---
Let us help you find the best solution for your home and your budget.
---